CRAFTING GOODNESS SINCE 1936
Welcome!
Gertrude Hawk began dipping delicious chocolates in her Pennsylvania kitchen in 1936. Today we are proud to continue the tradition of crafting chocolate-covered goodness for generations of customers.
BUNNY SMIDGENS® HAVE HOPPED IN for a Limted Time!
Our Springtime Bunny shaped SMIDGENS® are here for a limited time! Creamy peanut butter, smooth milk chocolate and dark chocolate Lava Cake are pure happiness. Get your favorite Smidgens today to find out why they have been our best-selling product for more than thirty-five years!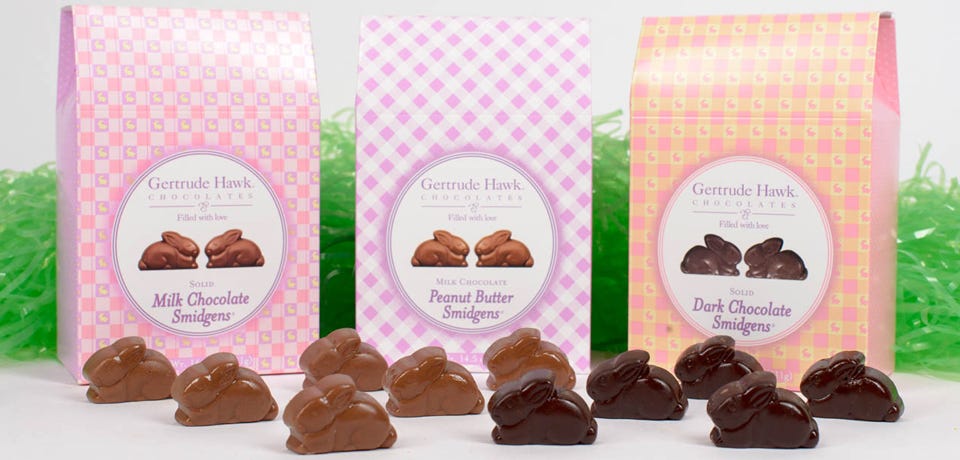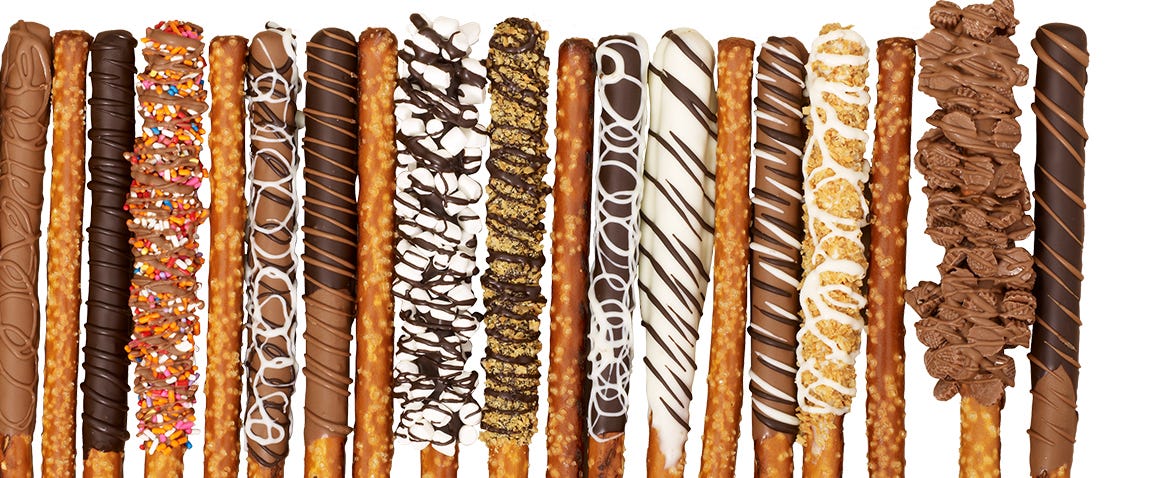 HANDCRAFTED TREATS ARE MADE FRESH EVERY DAY IN OUR SHOPPES! PRETZEL RODS, COCONUT MACAROONS, AND GIGANTIC FRESHLY DIPPED STRAWBERRIES ARE A FEW OF THE DELICIOUS ITEMS YOU'LL FIND!