You choose. There's no trick here — our Halloween creations are so good you won't want to share.
NEW PRODUCT: Curated Chocolate Care Boxes
Say thank you, send a smile, or stash in case of emergency...our curated chocolate boxes are the perfect gift for dad, grads, and more. Filled with best seller favorites. Get them before they're gone.
Crisp Fall Flavors are Here…
The crisp, fresh taste of autumn is here and it's coated in caramel, chocolate and indulgent toppings of your choice. Try the perfect combination of sweet, juicy deliciousness today.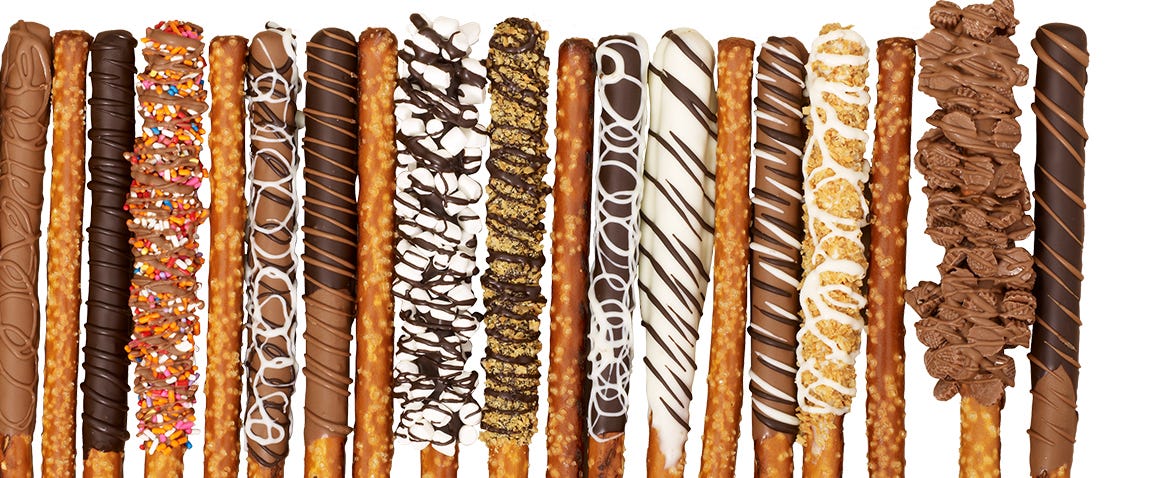 HANDCRAFTED TREATS ARE MADE FRESH EVERY DAY IN OUR SHOPPES! PRETZEL RODS, COCONUT MACAROONS, AND GIGANTIC FRESHLY DIPPED STRAWBERRIES ARE A FEW OF THE DELICIOUS ITEMS YOU'LL FIND!