Chocolate for breakfast? Yes, please!
Ready for some fun breakfast/brunch inspiration?
We are making french toast roll ups with Teenie Poppers. Variations on this recipe blew up on TikTok, and we are going to take it to the next level with Gertrude Hawk Chocolates. Our version features Teenie Poppers, tiny filled chocolates just the right size for added chocolatey goodness.
You can use Peanut Butter Teenie Poppers, Carmel, or Dark Raspberry. Suggested add-ins to the rolls would be banana, strawberry, raspberries or chopped toasted nuts, but just including chocolate as part of the breakfast meal is sure to turn you into a hero.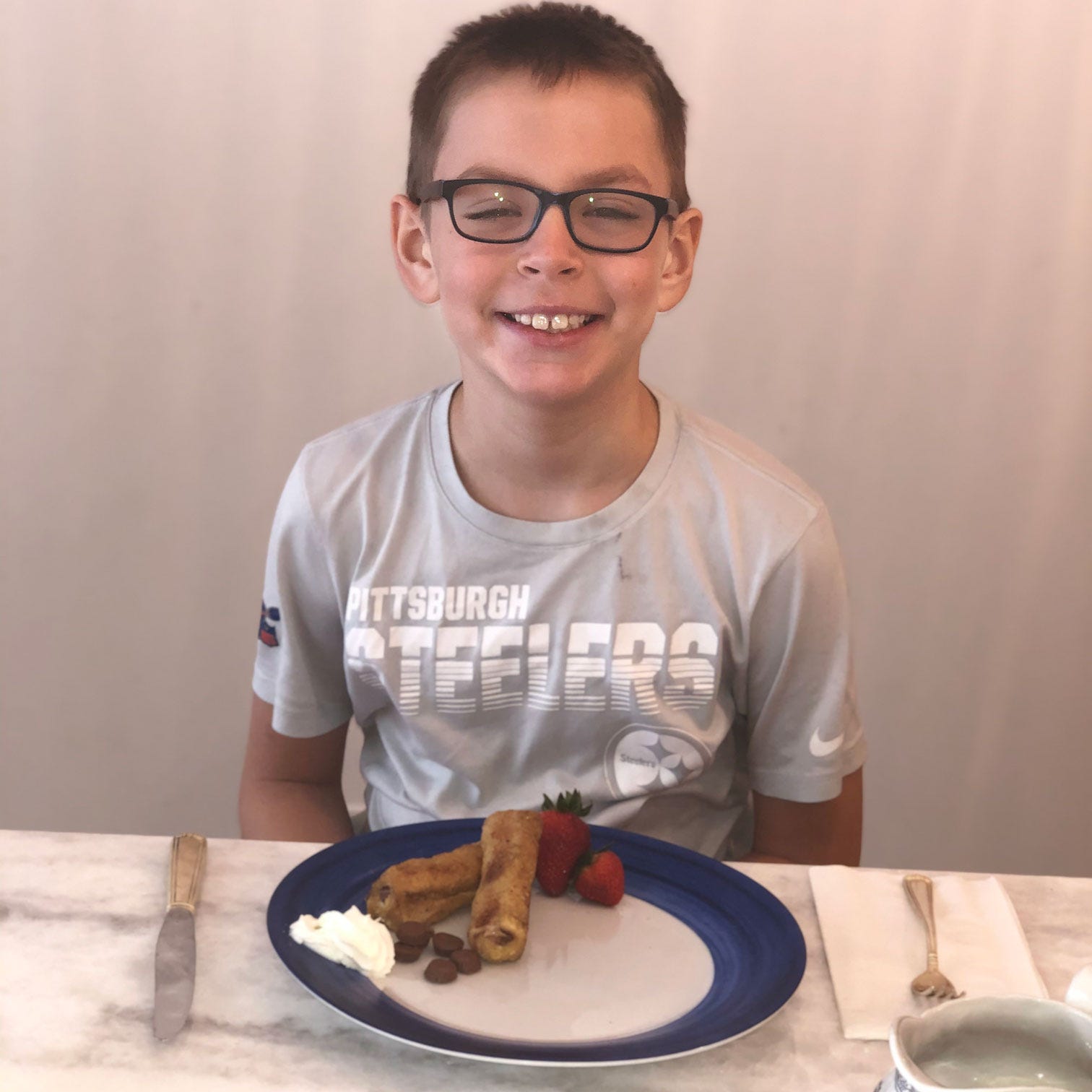 ---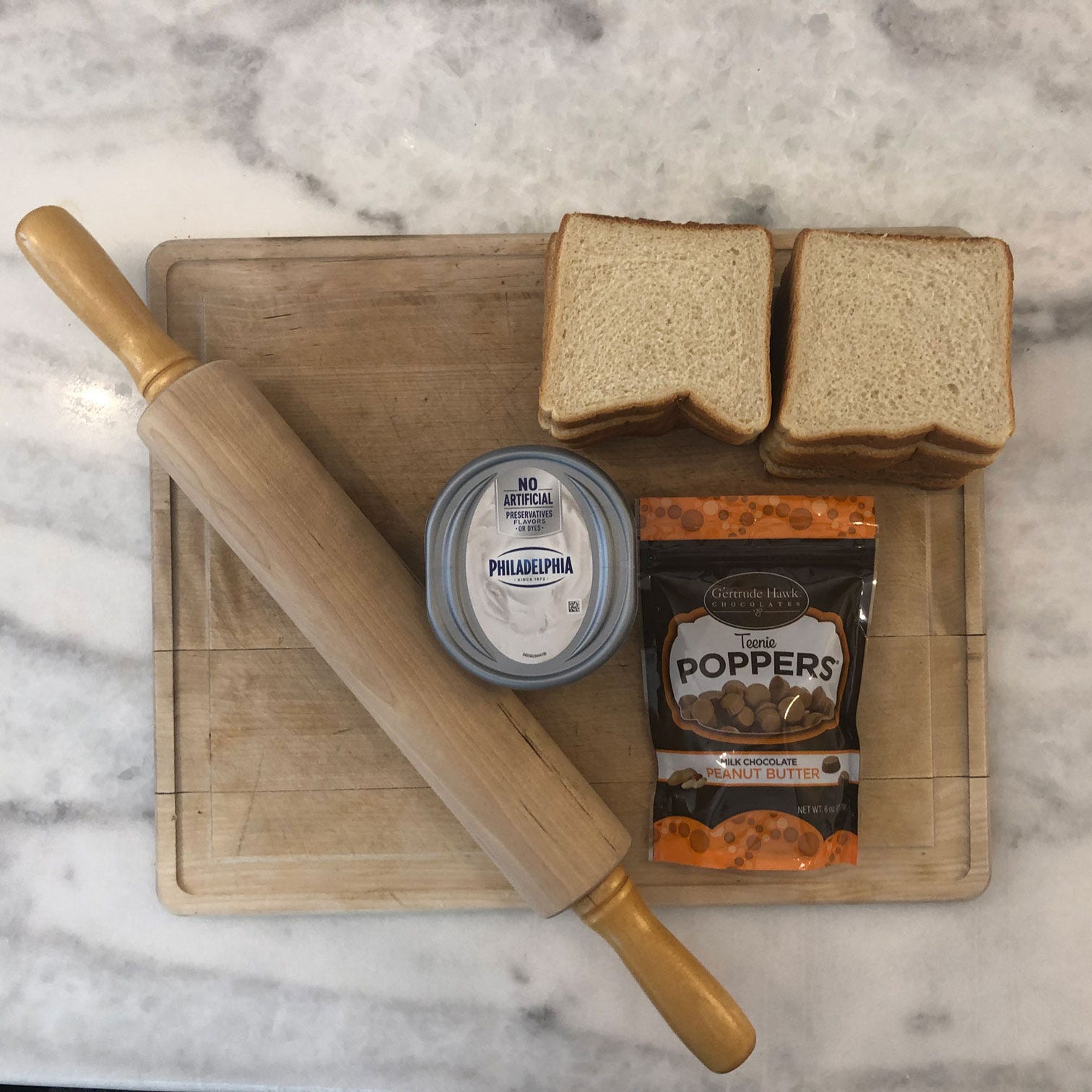 Ingredients:
2 large eggs, beaten to blend

1/3 cup milk

2 tablespoons granulated sugar

1 teaspoon vanilla extract

1/2 teaspoon ground cinnamon

1/4 teaspoon kosher salt

Tennie Poppers- Any Flavor :)

12 slices soft white sandwich bread

Cream Cheese (room temperature works best!)

2 tablespoons unsalted butter
Serve with: A dusting of confectioners' sugar, Maple syrup, fresh fruit, scrambled eggs, sausage or bacon.
---
For the roll-ups: Whisk together the eggs, milk, granulated sugar, vanilla, cinnamon and salt in a medium bowl until completely combined. Set aside until ready to use.
Using a rolling pin, roll each slice of bread to flatten and make more pliable. Trim the crust off each slice.
Adding in the sweetest parts. Add cream cheese, in a thin layer to one side of each slice of bread. Arrange a few Teenie Poppers spaced out throughout each slice of bread. Depending on the size of your bread, use seven to ten Tennie Poppers. Be careful not to put too many down or you might not be able to roll it up. Starting with the side of the bread, carefully roll into a tight log so that the Teenie Poppers are snugly wrapped in bread. Continue with remaining bread, cream cheese and Teenie Poppers.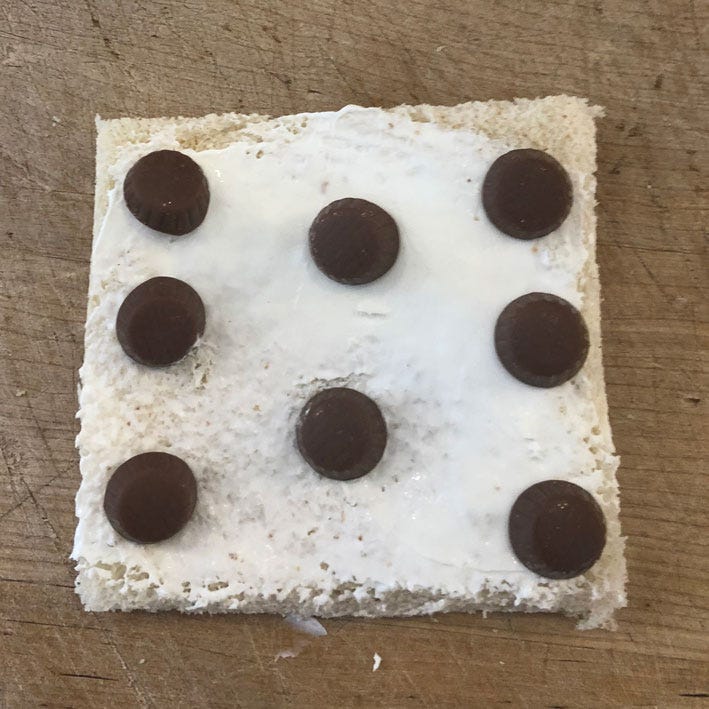 ---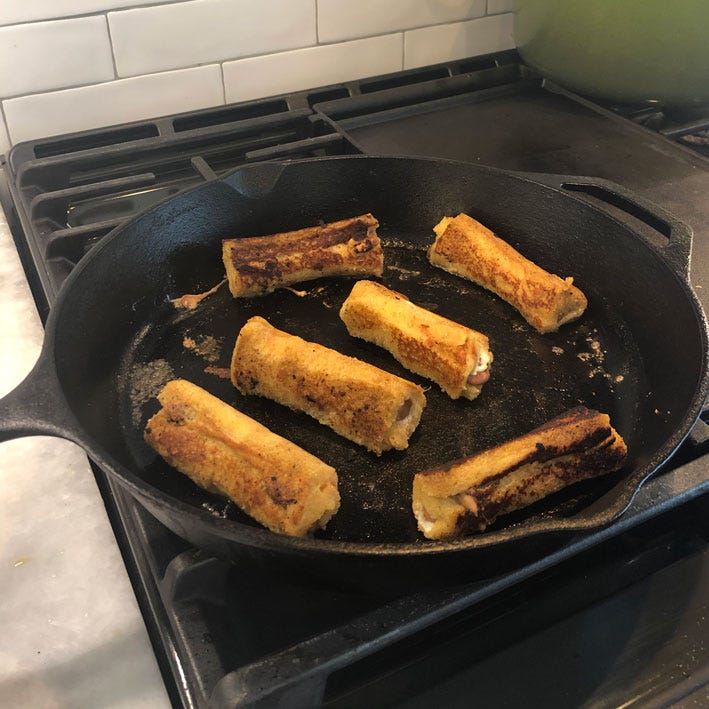 You dip, we dip, they each get dipped! Dip each roll-up in the reserved egg mixture and turn to coat all sides, making sure that the egg seals up the exposed edge so that the roll-up doesn't unravel. Repeat with the remaining roll-ups.
Time to heat things up! Heat 1 tablespoon butter in a large skillet over medium heat and cook half of the roll-ups, gently pressing down on each roll-up to make a flat edge against the pan, until all 4 sides are golden brown and chocolate has melted, about 1 minute per side. Transfer to a plate and cover to keep warm. Repeat with the remaining tablespoon butter and remaining 6 roll-ups.
---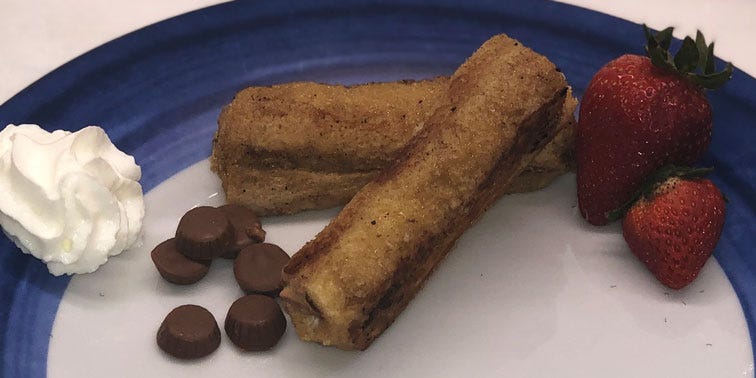 Our smallest, sweetest treats - that are good enough for breakfast.