Looking for a fun and easily customizable Easter craft to do with all ages?
With a traditional touch and some classic Easter favorites, this quick and simple craft is perfect.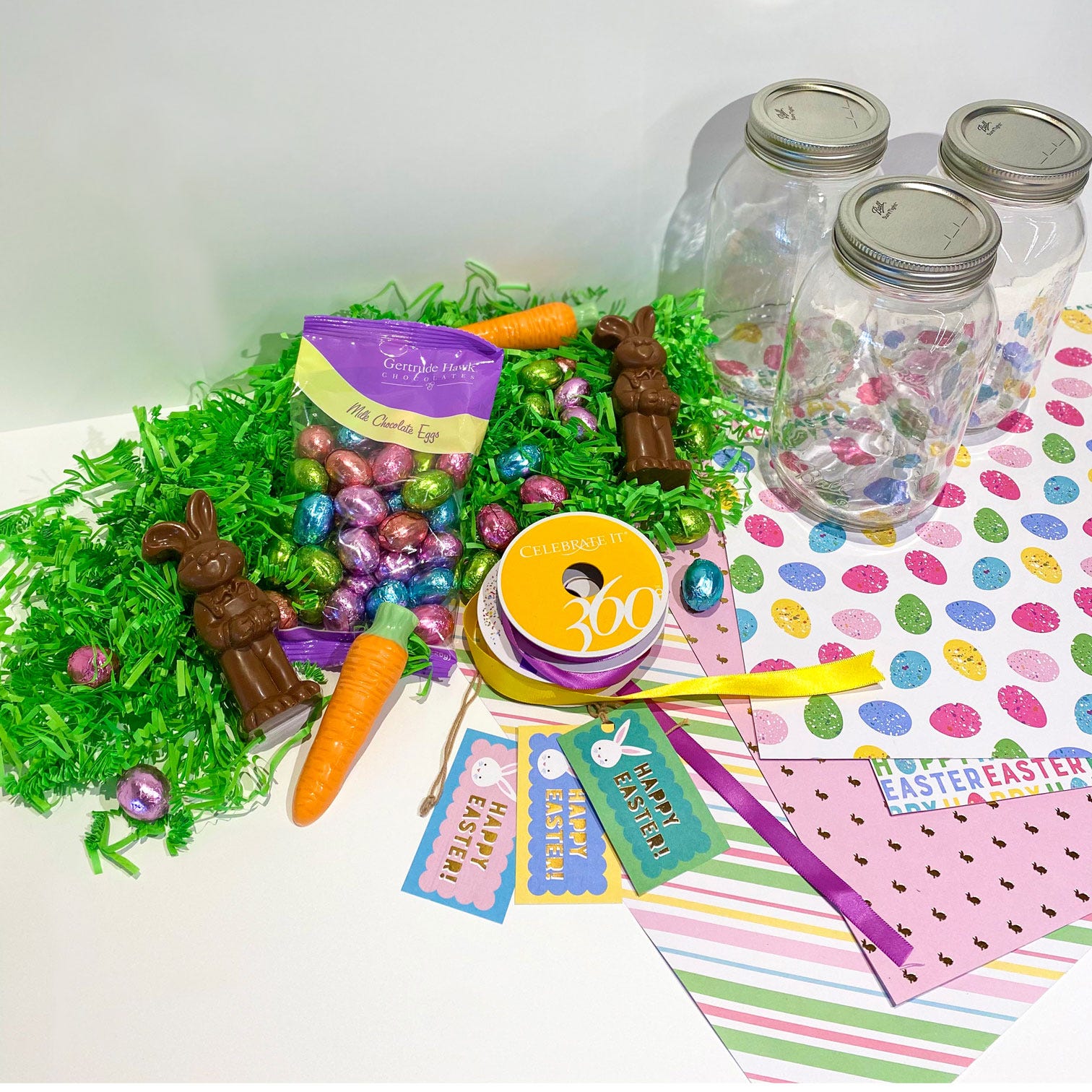 What you'll need
● 32 oz. Mason Jars (small or wide mouth jar)
● Crinkle Paper Grass
● Craft Paper or Easter Scrapbook Paper
● Name Tags
● Ribbon
● Writing Utensil
● Scissors
● Gertrude Hawk 10 oz. Milk Chocolate Foiled Eggs
● Gertrude Hawk 3 oz. Chocolate Flop Ear Bunny
● Gertrude Hawk .75 oz. Orange Carrot
---
Step 1
● Use your Mason Jar lid to Trace and cut out a scrapbook paper design.
● Put the lid back together with the Easter design showing on top of the lid.
● Cut a piece of ribbon long enough to tie a bow around the mouth of the jar.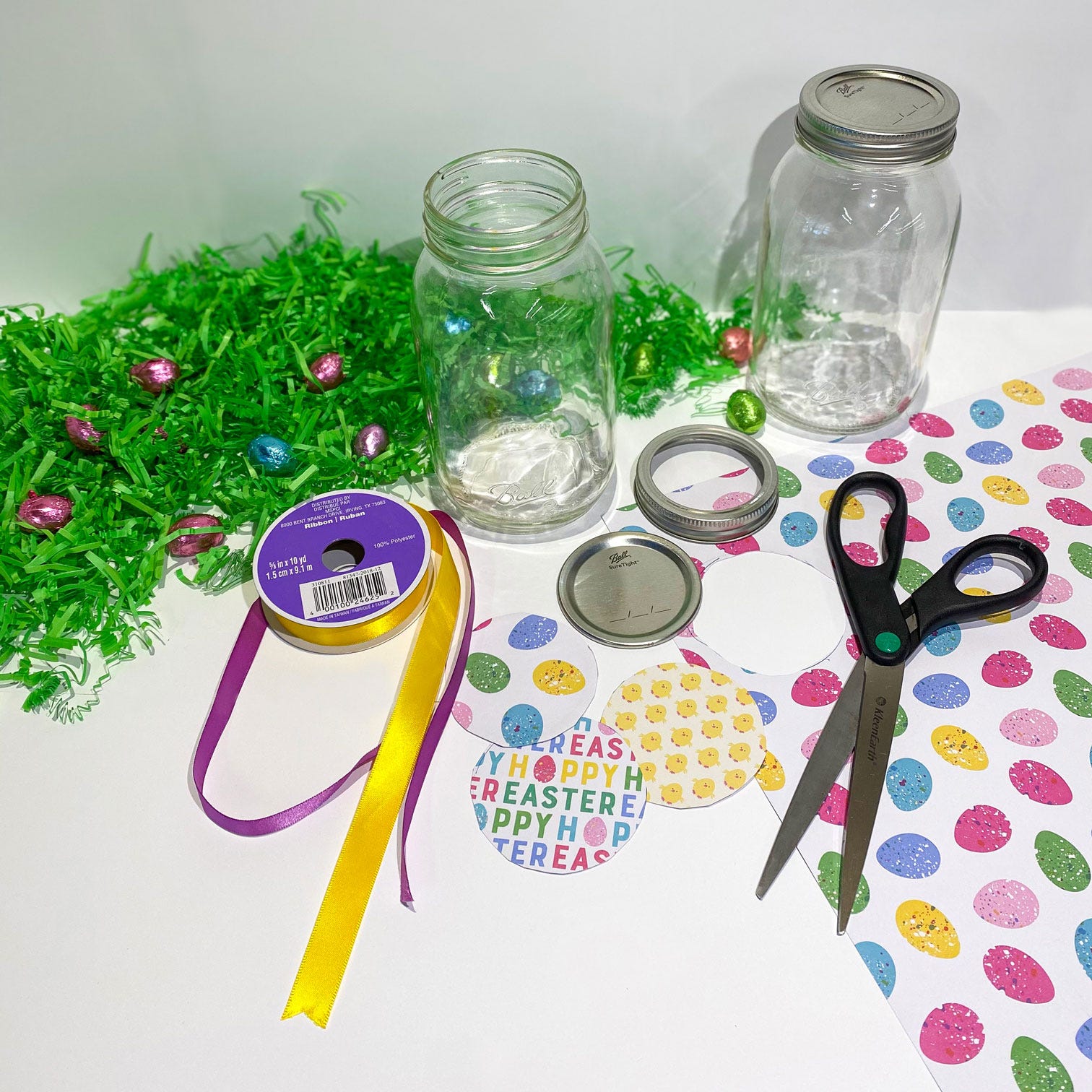 ---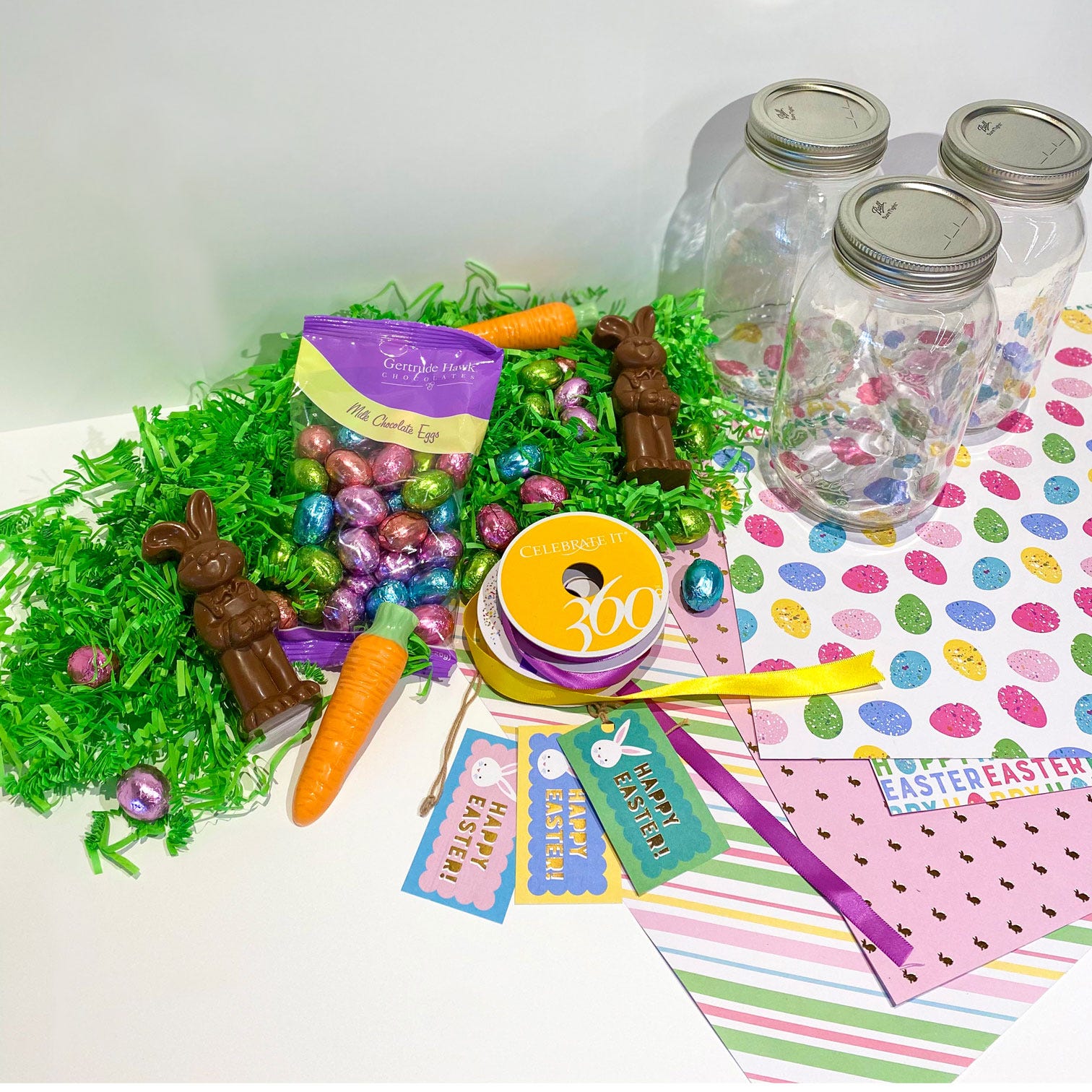 Step 2 - What you'll need
● Stuff the bottom of the Mason Jar with grass.
● Drop in some foiled eggs.
● Insert your chocolate flop ear bunny.
● Tie on ribbon and name tag.
---
Step 3
● Twist on the lid and you've got the sweetest chocolate Easter gift!

Feel free to customize it anyway you'd like.

Other Ideas:
Layer in jellybeans as a base layer to add some extra color

Include a small plastic egg with an Easter message

Add in a few bunny smidgens
---
Get Easter Crafty Today!