Custom Caramel & Chocolate Dipped Apples
About our Famous Caramel Dipped Apples
We source only the freshest, most crisp, Granny Smith apples from orchards in the state of Washington. Once they arrive in our kitchen, we smother each apple with our signature buttery caramel. Each caramel apple is then dipped in milk or dark chocolate and topped with your choice of freshly chopped peanuts, sprinkles and more ! Yum!
Some of our Customer Favorites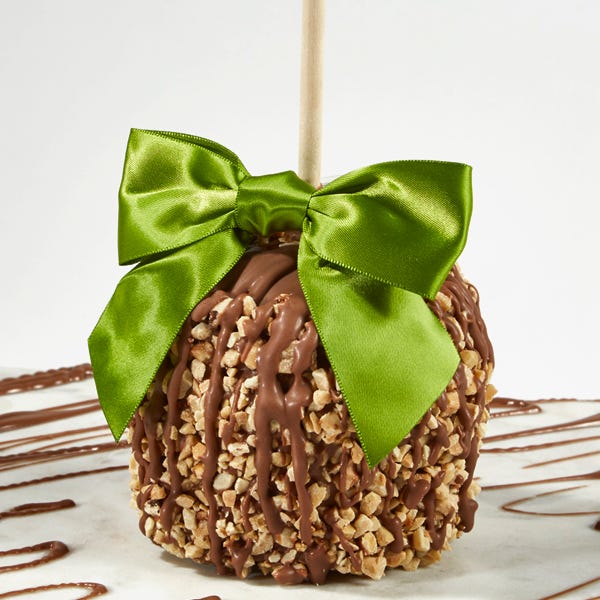 Milk Chocolate Caramel Dipped with Nuts
Fabulously Delicious
My only regret is we didn't purchase more than 1.
Review by Trudi | Posted on 2/7/22

Dark Chocolate Caramel Dipped Apple with Coconut
Perfect Combination
I have yet to find a Gertrude Hawk caramel apple that wasn't delcioius but I'm pretty sure this one takes the blue ribbon.
Review by Keirsten | Posted on 3/24/21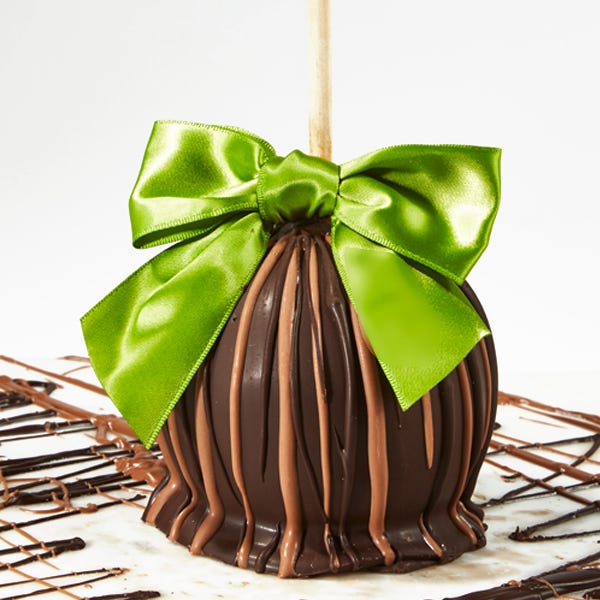 Dark Chocolate Caramel Dipped Apple
Betcha can't eat just one!
This combination of tart apple with sweet caramel and dark chocolate is SO GOOD you'll want to eat the whole thing yourself in one sitting!
Review by Marge | Posted on 4/18/21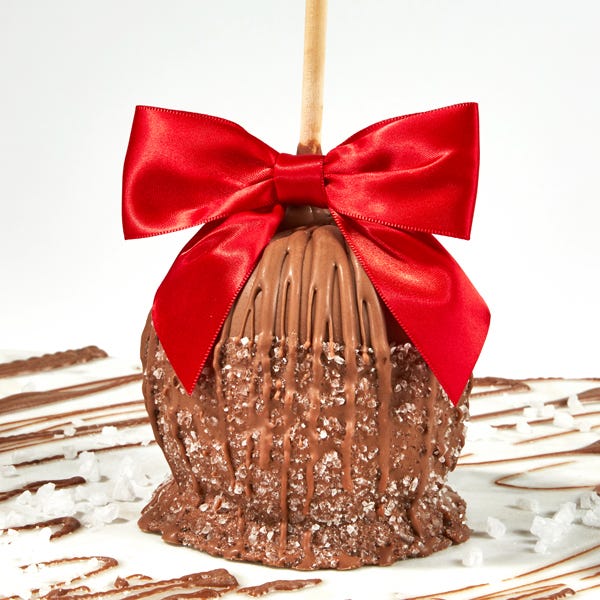 Milk Chocolate Caramel Dipped Apple with Sea Salt
Fabulous Treat
Love these apples
Review by Joanne | Posted on 2/5/21